Cloud Services

STROBE Cloud … 100% owned, built and operated by us

Anything as a Service (XaaS)

Public, Private & Hybrid Cloud Services

High Availability Compute Clusters

Managed Cloud & Cloud Migration Services
Why use STROBE as your Cloud Service Provider?
Cost reduction … no investment in IT hardware & reduced labour to maintain onsite InfrastructureFlexibility … no contracts, no minimum terms, unlimited data traffic, root access, highly customisable pay as you go computingScalability … we've got tons of capacity, only pay for the compute specifications you require & scale up as demand increasesCost effective … we have a significantly cheaper cost base than the large Cloud providers & our Cloud stack is 100% Open Source … this is reflected in our cheaper price point. No charges for Server builds, configuration or migrationsPerformance … enterprise class performance & rock solid stabilityAvailability … High Availability Clusters, fault tolerant Infrastructure delivering 99.95% uptimeSuperior security … our advanced Cloud security features will safeguard your applications & dataAmazing support … optional expert management, immediate assistance, 24/7 advanced monitoring &  support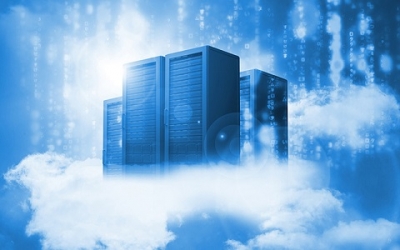 Control … we're not middle-men selling someone else's Cloud, the services we provide are 100% proudly owned, built & operated by usOne-Stop … all your Cloud Services from one provider … one single point of contact, ownership & accountability, XaaS, Cloud Servers & Hosting with plenty of Cloud management & migration expertise
STROBE provide innovative, ultra-fast, scalable Cloud solutions with flexible, cost effective pricing
Anything as a Service (XaaS)

Infrastructure as a Service (IaaS)

Platform as a Service (PaaS)

Backups as a Service (BaaS)

Containers as a Service (CaaS)

Storage as a Service (StaaS)

VPN as a Service (VPNaaS)

Desktop as a Service (DaaS)

Disaster Recovery as a Service (DRaaS)
Cloud Servers & Hosting

Virtual Private Servers (VPS)

Cloud PBX & VoIP Services

Dedicated Bare Metal Cloud Servers
Managed Cloud Services

Cloud Transformation Strategy

Cloud Architecture & Modernisation

Cloud Management & Governance

Private Cloud Design & Management

Cloud Integration & Migration

Cloud Security & Compliance

Virtualisation Management

Cloud Connectivity Management
Cloud Computing Models … Public, Private & Hybrid Cloud
Public Cloud – Key Features
The most common model where services are publicly available and delivered over the Internet

Multi tenanted Cloud Infrastructure

Subscription based, predictable pricing

High performance, reliability, availability & scalability

STROBE managed Cloud environment & backups

Tailored Security hardening

Partial or fully managed Cloud Services available
Public Cloud – Key Benefits
Eliminates capital investment on IT Infrastructure … lower TCO

Reduces IT complexity & in-house resourcing

Demand based sizing with scalability on demand ensures optimal asset utilisation … only pay for what you need and increase or decrease as required

Enterprise class hardware & computing performance

Customisable solutions to fit all business sizes & challenges
Private Cloud – Key Features
Dedicated single tenant Cloud environment designed to your business requirements … can be housed on premises or offsite Datacentre

Offsite services are delivered from the same secure Tier3 Datacentres as our Public Cloud services but the Infrastructure is isolated & not shared

Secure private networks & tailored security

STROBE and / or customer managed Cloud environment with managed backups included

High performance, reliability, availability & scalability
Private Cloud – Key Benefits
Highest Security levels of the Cloud models … being dedicated & isolated with secure connectivity provides the optimum Cloud Security

Dedicated computing resources for higher demand workloads & capacity requirements

Increased controls & visibility of the Cloud environment, performance & services

Reduces IT complexity & in-house resourcing
Hybrid Cloud – Key Features
A blend of the best Public & Private Cloud features

A Hybrid approach is most effective when integrating bare metal servers for dedicated performance & security along with the scalability of Public Cloud & the flexibility & controls of Private Cloud

Suitable for businesses with specific regulatory or privacy compliance requirements that must run on Private Cloud but some less sensitive workloads are approved for Public Cloud

Increased complexity & integration requirements requires specialist resources

Tailored Security hardening applied to the Private Cloud sector with less custom Security options available for the Public Cloud sector
Hybrid Cloud – Key Benefits
Caters for spikes in compute requirements when additional capacity or performance is required

Presented as a unified single Cloud environment simplifying manageability

Highest level of flexibility & options for running your services … run workloads in Public Cloud, burst into Public Cloud when required or isolate high sensitivity workloads permanently on Private Cloud

Inherently more secure that Public Cloud with the option to ring-fence services & dedicate them to the increased security of Private Cloud
Don't get bogged down trying to determine which model might be the best fit for your business or Cloud migration … it's our role to provide that recommendation
These Cloud environments can be self-managed or STROBE can provide full or part management as required
| | Public Cloud | Private Cloud | Hybrid Cloud |
| --- | --- | --- | --- |
| Scalable on demand | | | |
| Most cost effective | | | |
| Usage based predictable costs | | | |
| No ongoing Capex | | | |
| Least technical complexity | | | |
| Highest reliability & availability | | | |
| Most optimal asset & compute resource utilisation | | | |
| High performance | | | |
| Highly secure | | | |
| Managed backups included | | | |
| Managed Cloud Services available | | | |
| Dedicated hardware / single tenant | | | |
| Greatest flexibility & customisations | | | |
| Most customisable Security | | | |
| Most data control & Cloud environment visibility | | | |
| Highest workload flexibility | | | |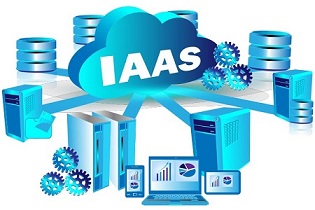 Infrastructure as a Service (IaaS)
We provide a highly reliable, highly available, high performance Infrastructure stack which is the foundation from which all our XaaS and Cloud hosting is delivered
Servers, Networks, Storage, Virtualisation, Databases, Security, Backups, Datacentre facilities are bundled into 1 simple service called IaaS
Reduce capital and operational cost while enabling IT productivity and correct sizing of your IT Infrastructure. Avoid the unnecessary costs of underutilised servers and over-specified capacity … only pay for what you need, when you need it and scale on demand should you require additional compute resource
IaaS management options include self-managed, part managed or fully managed and there are no contracts or minimum terms
    Platform as a Service (PaaS)
Includes all of the above IaaS services but with a focus around development and middleware
The customer focuses on developing their business applications without the cost of purchasing hardware, software licenses or having to manage the underlying Infrastructure, middleware or development toolsets
PaaS provides a platform for developing and managing applications
We use leading LXC and Docker solutions on top of our tech stack to provide our PaaS service. Combining our Cloud IaaS to provide all the compute, storage, middleware, databases and runtime you need to develop and host your applications
     Containers as a Service (CaaS)
If you're not familiar with Containerisation then we'll happily provide a recommendation if Containers are a good fit for your applications compared to a VPS
There are different use cases for VPS vs Containers and given Virtualisation and Containers are complementary (as opposed to competing technologies) it's prudent to review what fits best for your requirements. To muddy the waters even further we also provision Containers inside VM's where it makes sense
Containerised applications share the operating system kernel with the other containers. They are typically lightweight, requiring minimal compute resource and because they don't have their own OS they're very fast to load
Containers are highly portable and offer the best density on a hardware to application ratio … this delivers great scalability and ensures they're a viable proposition particularly with application development. They are quick to deploy and their small footprint means they're a cost effective alternative to a dedicated VPS
Just as Virtualisation demonstrated that you don't require an entire Server to run a single application, Containers demonstrate you don't have to run an entire Operating System for each application
    Backups as a Service (BaaS)
Server customers receive daily managed backups with optional custom retention periods … however, if you're not a server customer you can still utilise our Cloud Backup (BaaS) offering with your own customised scheduling and backup retention periods
Our BaaS service can backup any data from anywhere and it does so efficiently behind the scenes without over utilising your Network / Internet bandwidth
Data restores are conducted periodically to ensure your data is recoverable whenever you require it and backup data is replicated to a 2nd offsite location to ensure your data always resides in 2 physical datacentre locations
All data resides in New Zealand so restores are low latency and you don't have to concern yourself with any data sovereignty compliance issues
Managing backups is an arduous, time consuming effort to get right … offload your backup maintenance and management to us and eliminate the operational overhead of managing your own backups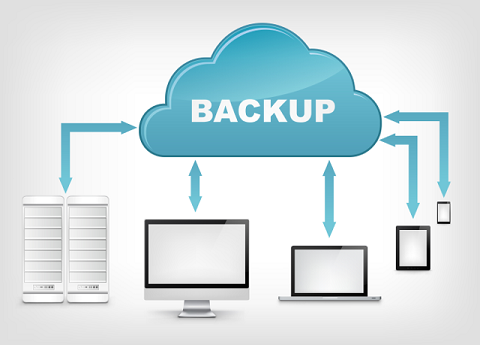 We typically see businesses fall into 1 of the following 3 categories regarding backups
1) They do not have any backups … they're aware they should but don't know where to start
2) They do have backups but they're not monitored, not confident that all relevant data is being backed up, no-one is familiar with the scheduling or how long their backups are retained for
3) Backups are being managed in-house but the customer never does test restores or the customer has previously had a requirement to restore data but that restore process was unsuccessful
Data residing on our Backup clusters is highly available with enterprise class redundancy to protect against hardware failures
Backups are the 1st step in any disaster recovery strategy … we can ensure you sleep well with the knowledge that your data is available to be restored if required
    Storage as a Service (StaaS)
As a storage service provider we provide Cloud based Storage as a Service for Block, Object and File storage
A customer rents storage space on a pay as you go basis saving the capital expense of deploying storage arrays and avoiding the operational management of those storage solutions
Data transfers are unlimited and you only pay or what you use (per GB)
We provide a platform to access your stored data whenever you need to … whether your data be on hot, warm or cold storage, it's always secure and available when you need it to be
Our Enterprise class storage clusters are resilient to any hardware failures, they're monitored 24/7 and we manage the Infrastructure to ensure excellent performance for Read / Write / Latency & IOPS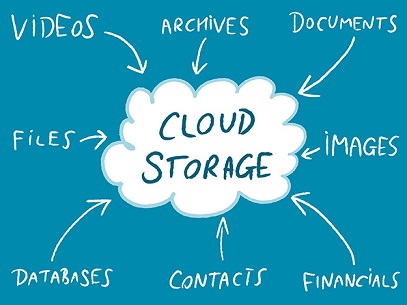 Enquire today about how our Storage as a Service can mitigate your disaster recovery risks & save your capital investment
VPN as a Service (VPNaaS)
Secure your business communications with our Cloud VPN service
VPNaaS is a very cost effective way to provide peace of mind with encrypted, secure connectivity for your business locations
VPNaaS routing, authentication, tunnelling, VPN protocols and end to end connectivity are managed and monitored 24/7
Client based VPN's are also catered for to provide secure remote access to your business LAN or Cloud applications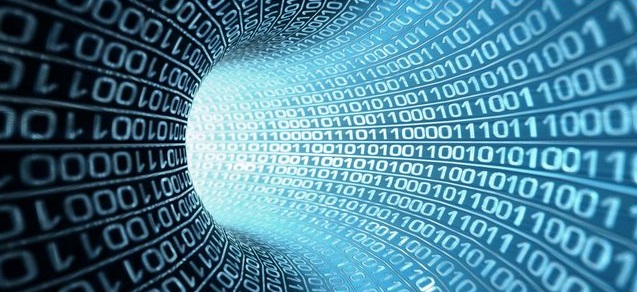 Cloud Servers & Hosting
As well as our Anything as a Services (XaaS) offerings we provide the following Cloud Servers and Hosting services
Please follow these links for information
Virtual Private Servers (VPS)
Cloud PBX & VoIP
Web Hosting
Dedicated Bare Metal Cloud Servers
Shared Cloud Servers
Email Hosting
Managed Cloud Services
Already engaged in Cloud Services and require some assistance? It makes sense that as a Cloud Services Provider we also offer management of other Cloud services, not just our own
We can provide partial or full management of your existing Public, Private or Hybrid Cloud services including expert consultancy on how to get the best experience and optimised performance from your Cloud provider
Migrating your on premise IT to a Cloud service can be a daunting prospect … its certainly no easy task but with the right migration ownership the transition can be a lot less painful that you'd imagine. Each migration is thoroughly planned and project managed to provide the most non-disruptive experience as possible
We've been doing this for a fair few years now … we've built and maintain our own Cloud and we provide Cloud support and guidance on a daily basis. This hands on experience ensures we're well placed to support your Cloud solutions … from migration of your first Cloud service to Infrastructure management to Multi Cloud performance optimisation
We have specialist expertise with OpenStack, Proxmox, CloudStack, Ceph, Hyper Converged Infrastructure, KVM, Xen, Hyper-V, VMware & XenServer
If you've got your own Cloud services with AWS, Azure or Google then we're pretty handy with those environments as well
We're small enough to offer that personal touch, immediate responsiveness and local NZ based support. Our support engineers are also the ones who would have deployed your service so they have an intricate knowledge. Being NZ based provides performance and low latency benefits you simply can't achieve with offshore public cloud services … lastly we're super easy to do business with and agile enough to provide custom solutions
A Public Cloud is provided by a 3rd party Cloud Services provider – like us. It is used by general public businesses. This is the most common Cloud adoption
A Private Cloud is provided by a business for their own internal, private use … example being a traditional onsite premises datacentre or IT comms room. A private Cloud can also be externally hosted at a remote Datacentre or with us for example. This is the least most common Cloud adoption
A Hybrid Cloud is a blend of Public and Private Clouds … both remote Datacentre and on premises combining to create a mix of both 3rd party provider and internal, private use. This is gaining in popularity but nowhere near as popular as Public Cloud option
Our feasibility assessment would provide recommendations on which model best suits your business and IT requirements
Fair enough, it is a fundamental shift from the traditional approach to IT and computing and frankly it's a new IT offering that requires training. You need to partner with a provider who will manage your Cloud migration for you and that starts with a feasibility assessment. We bring your IT staff along on the journey, they'll learn a lot as each new Cloud deployment requires a formal migration project depending on the scale
Common concern but what we find is (a) onsite local servers are very rarely secure, and (b) customers new Cloud Servers are built with custom Security hardening so they're in fact way better off from a Security standpoint. This is a recurring theme, we'd be happy to discuss this in more detail and describe the Security options available on a new Cloud service
Absolutely, as a minimum all customers' services are monitored and we manage the Hardware, Networks, Internet Services, Storage, Backups and Datacentre environment. In addition to that we can provide partial or full management of your Servers, the Operating Systems, Databases, Application support, Security, Migrations, Patching. For only a small monthly charge you can bundle the management responsibilities with us. Contact us to discuss a tailored management package – they're super cost effective and frees up valuable time and resources
No, far from it. Several NZ based IT providers tout Cloud Services as Office 365 … this is wrong. The range of our Cloud Services offering includes: Physical, Virtual & Container Servers, Cloud hosted applications, test, development and database platforms, PBX & Enterprise VoIP, Cloud Backups, Cloud hosted VPN, Web and Email hosting, Cloud Firewalls, Virtual Desktop Infrastructure, Cloud Security Vulnerability scanning, Cloud storage, Cloud Disaster Recovery and obviously all the Networking, Security and high availability cluster resources
Office 365 is a Microsoft service – yes is can be described as a Cloud Service … but NZ IT providers are simply managing that service on customers behalf and as you can see from above there is a lot more to Cloud than Office
Sure. We offer all types of trials for those who aren't quite certain and want that quality assurance. From VoIP to VPS, we encourage a trial period if you're a potential new Cloud customer
One monthly invoice, one all-inclusive fixed charge. No surprises so it's perfect for low, predictable cost of ownership and Opex management. The fixed charge includes unlimited Internet data usage, power and all datacentre facilities
No contracts, no minimum terms. Come and go as you please without being locked in. In fact this is exactly how some customers use our Cloud Services … on top of their existing services they'll buy some test / dev Compute for a specific project and repeat the cycle when required
Public Internet circuits into the Datacentres are all Gigabit so no problem on our side. Its highly likely you wouldn't even need to upgrade Internet bandwidth on your side but we'd review that for you. We're also an ISP and offer all types of Internet links, the best Cloud Services performance you're going to get will be on-net with us as our Internet Service Provider … that ensures direct hops to the Datacentre, simplifies routing and provides end to end visibility and manageability
For sure, no problem to deploy site-to-site VPN's … we even host our own VPNaaS servers if you'd like to use those
Correct, it is but we don't provide any SaaS applications … that are just not our core business. Example: Xero is a SaaS provider whereas we'd host your line of business applications
Service Portfolio       
Multiple Services, 1 Service Provider … how can we help you today?
TALK WITH AN EXPERT TODAY